Visit CT Inns – CT Bed and Breakfast Inn Lodging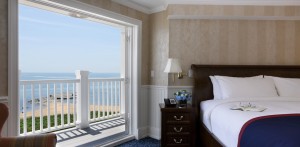 • Interlaken Inn • CT Living Magazine
Connecticut Bed & Breakfast Inns
The best CT Bed and Breakfast Inn is the one that meets your particular lodging requirements and exceeds your hospitality expectations.


Interlaken Inn - Lakeville, Connecticut
The Interlaken Inn is a country inn and resort located in the Litchfield Hills of Connecticut. With plenty to offer during any season, the Interlaken welcomes leisure and corporate guests looking for a unique and relaxing lakefront getaway, complete with upscale lodging and dining, superior amenities and on-property recreation.
Visit Website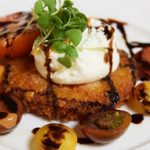 Contact us with Connecticut Inn or luxury suite hotel lodging questions. Whether you're looking for a quiet Connecticut country inn, B&B or luxury inn, or hotel suite lodging we can help. CT Inns visits Connecticut's best innkeepers, inns, B&Bs, and Suite Hotels and shares the best with you.  Browse our select lodging carefully and compare inn amenities, rates, and current TripAdvisor ratings and inn reviews. Travel safely and enjoy your visit to Connecticut – the "Constitution" state.
Litchfield CT Inns | Hartford CT Inns | Tolland CT Inns | Windham CT Inns
Fairfield CT Inns | New Haven CT Inns | Middlesex CT Inns | New London CT Inns

Exploring Connecticut Inns: A Comprehensive Guide to Historic and Region-specific CT Bed and Breakfast Lodging
Connecticut, also known as the "Constitution State" or the "Nutmeg State", is a charming New England destination offering a plethora of historic inns and bed and breakfasts that provide a unique lodging experience.
From the picturesque Litchfield County to the bustling city of Hartford, the quaint towns of Tolland and Windham, and the coastal regions of Fairfield, Middlesex, New Haven, and New London, Connecticut is home to a diverse range of inns that cater to all types of travelers. In this article, we will delve into the rich history of Connecticut inns, explore the best options in each region, and provide tips for planning an unforgettable inn vacation.
Guide to Connecticut Inns and Bed and Breakfast Lodging by Region
Connecticut is divided into various regions, each offering its own unique attractions. Here is a breakdown of the best inns and bed and breakfasts in each region:
Litchfield County:
The Mayflower Inn & Spa (Washington, CT): Nestled in the picturesque countryside, this luxurious inn offers refined accommodations, a world-class spa, and fine dining experiences. The Litchfield Inn (Litchfield, CT): Located in scenic Litchfield County, The Litchfield Inn showcases the area's colonial heritage. With its elegant rooms, antique furnishings, and beautiful gardens, this inn offers a serene and historic retreat.
Hartford County:
The Simsbury Inn (Simsbury, CT): Surrounded by the scenic Farmington Valley, this elegant inn boasts comfortable rooms, exceptional dining options, and proximity to attractions like the Talcott Mountain State Park. The Goodwin Hotel (Hartford, CT):
Situated in the heart of Hartford, The Goodwin Hotel combines contemporary luxury with historical architecture. Originally built in 1881, this iconic landmark provides a blend of modern amenities and vintage charm.
Tolland County:
The Daniel Rust House (Coventry, CT): Known for its warm hospitality and historic charm, this bed and breakfast offers cozy rooms, delicious breakfasts, and easy access to local hiking trails.
Windham County: The Inn at Woodstock Hill (Woodstock, CT): Housed in an 1816 mansion, this inn provides a peaceful retreat with its spacious rooms, stunning gardens, and gourmet cuisine.
Fairfield County: The Inn at GrayBarns (Norwalk, CT): Located in a renovated 18th-century barn, this inn combines rustic elegance with contemporary design. Guests can enjoy scenic views, upscale dining, and access to nearby coastal attractions.
Middlesex County:  The Griswold Inn (Essex, CT): Established in 1776, The Griswold Inn is one of the oldest continuously operated inns in the United States. It offers cozy rooms, live music, and a traditional New England pub.
New Haven County: The Inn at Stony Creek (Branford, CT): Set on the shores of Long Island Sound, this charming inn provides comfortable accommodations, a tranquil atmosphere, and easy access to nearby beaches and attractions.
New London County: The Bee and Thistle Inn (Old Lyme, CT): Nestled in a historic 1756 mansion, this inn offers elegant rooms, a renowned restaurant, and a convenient location near art galleries and the Connecticut shoreline.
Tips for Planning a CT Inn Vacation
To ensure a memorable and enjoyable Connecticut Inn vacation, consider the following tips:
Research CT Inns and Book in Advance: Connecticut inns are popular, especially during peak travel seasons. Research and book your accommodations well in advance to secure your desired dates and preferred inn.
Explore Local Attractions: Connecticut is rich in history, natural beauty, and cultural attractions. Research the area surrounding your chosen inn and create an itinerary that includes visits to nearby landmarks, museums, parks, and dining options.
Check Inn Policies: Each inn has its own policies regarding check-in and check-out times, cancellation policies, and amenities. Familiarize yourself with these details to avoid any surprises during your stay.
Pack Accordingly: Consider the season and weather conditions during your visit to Connecticut. Pack appropriate clothing, comfortable shoes, and any specific items you may need for activities in the area.
Connecticut's inns and bed and breakfasts offer a wonderful opportunity to experience the state's rich history, charm, and warm hospitality. Whether you're seeking a romantic getaway, a relaxing retreat, or a base to explore the region's attractions, Connecticut inns have something to suit every traveler's preferences. Plan your visit in advance, choose an inn that aligns with your desired experience, and get ready to create lasting memories in the picturesque state of Connecticut.

Visit our featured Connecticut inns or resorts or hotel suite lodging and browse the CT regions for current inn rooms and hotel suite lodging specials, rates, and room availability. CT Inns is featured in New England Living Magazine, Bing, Google, Yahoo!, Country Weddings, Travel Destinations, CT Living, and hundreds of other great websites, search engines, and travel directories. CT INNS is made in New England. If you have a question about visiting Connecticut or CT inn lodging or vacation accommodations, contact us.